In this section, we will detail two ways to log into your email account through UK2 webmail.
Login via Webmail directly:
1. Log in to webmail at
mail.uk2.net
.
Here you will be prompted for your email address and your email password. Please enter them in the fields provided and click 'Login'.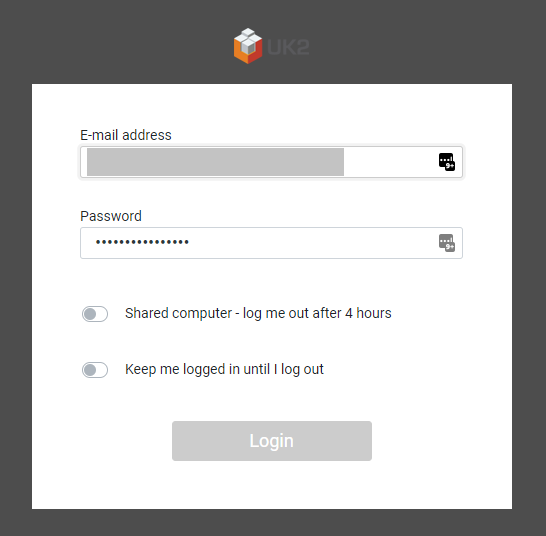 2. This will log you into webmail.
Login to Webmail via CHI:
1. Go to the 'Email Hosting' tab within your UK2 CHI account and select the domain you wish to access the email for.


2. On this page, click the green 'Log in to Webmail' button.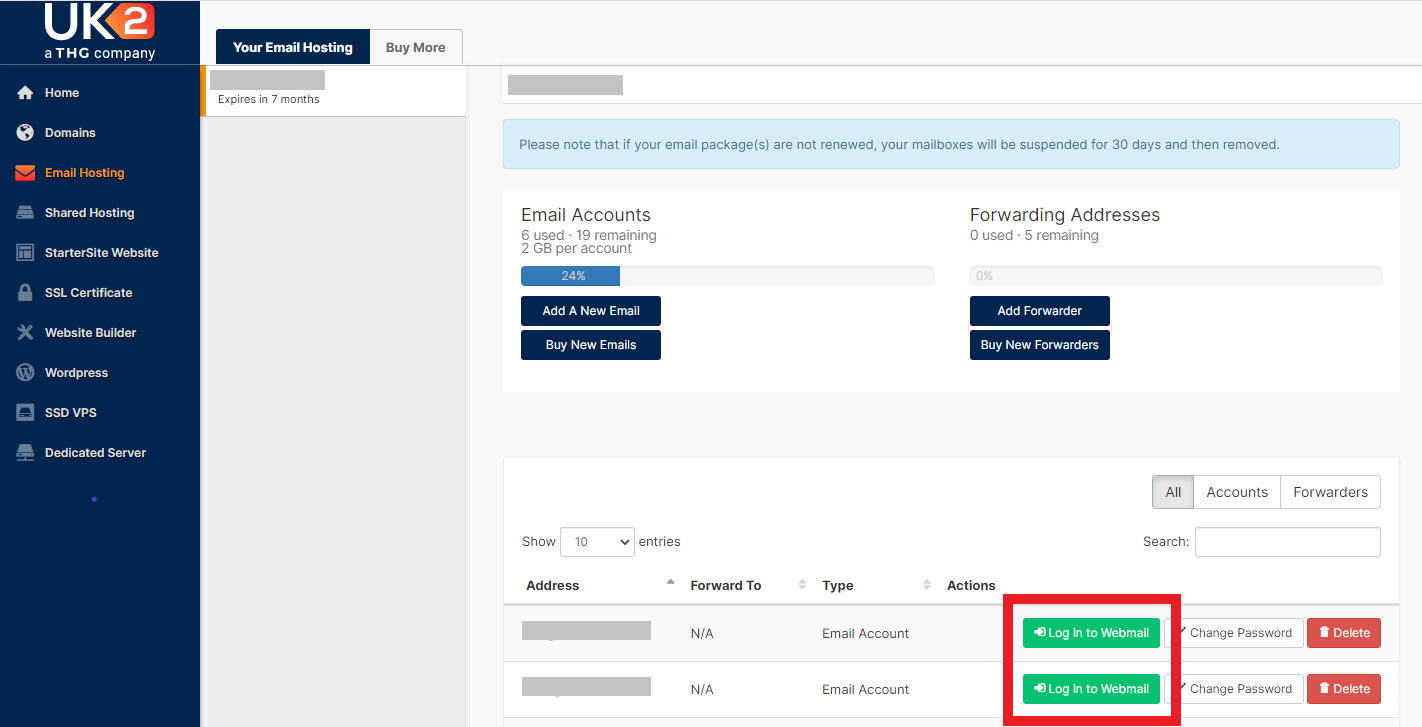 3. This will bring up a box that will prompt you for your email password. Enter your password and click 'Authenticate'.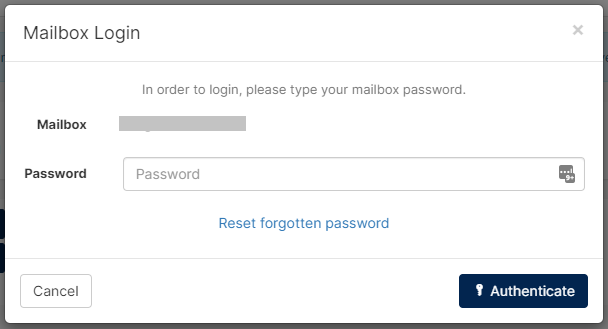 4. This will log you into webmail.

Webmail allows you to log in to your email account from anywhere in the world, to send and receive emails.

If you get stuck or have any questions feel free to contact our technical support team. They will be happy to assist you.